EU Green Deal and the New Circular Economy Action Plan Should be an Integral Part of the EU COVID-19 Recovery Plan - Bio-based News -
The three European Waste Management Associations call for safeguarding the level of ambition of the European Green Deal and of the new Circular Economy Action Plan as an integral part of Europe's COVID-19 recovery plan. The signatories of the letter also call for a fact-based discussion on proper treatment of residual waste in Europe, which cannot be recycled as well as prevention of large scale landfilling of waste that could be recycled or recovered.
Open letter on green recovery
Source:
CEWEP, press release, 2020-05-06.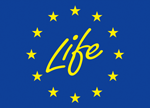 This project has been co-funded with the support of the LIFE financial instrument of the European Union [LIFE17 ENV/ES/000438] Life programme
The website reflects only the author's view. The Commission is not responsible for any use thay may be made of the information it contains.
Last update: 2022-01-31